Frustrated Your Digital Project Isn't Going to Plan?
What if You Could Get Your Initiative Back on the Path of Success in the Next 90 Days?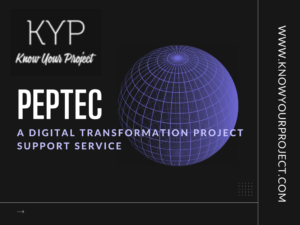 Digital transformation is a big strategic change for most businesses – and a major headache for the C-suite executives responsible. Within the construction, logistics and telecommunications industries, organizations that fail to adopt the new tech efficiently will struggle to survive in the longer term
91% of organizations are engaged in some form of digital initiative but only 40% of organizations have reached scale of their digital initiative. Gartner
What if, you get a digital project management specialist, who will help you fix your struggling digital project plan
before it's too late so you can sleep at night again …
IF FAILURE IS NOT AN OPTION, WHY IS SUCCESS SO HIT-or-MISS
There's a lot of pressure on companies to build digital capabilities that drive customer-centric change, efficiency and productivity – and a lot at stake. With so much invested, why do so many companies – big successful companies too – fail with these digital transformation initiatives?
Change initiatives in this area of business future proofing need time and expertise across multiple dimensions. It's not just the technology implementation, but also the culture and communication part of the success equation that is critical.
These complex projects need holistic planning, clear benefits realization and continuous monitoring across the key dimensions of success, many of which are No matter the geography, sector or scope not fully understood by IT consultants.
In all industries, the 2020 pandemic has accelerated the need for companies to transform their digital capabilities and shifts in digital behaviours and needs means that is likely an ongoing trend.
We're seeing a lot of transformation projects set up fast and furious to keep up with the sudden major shifts in the market environment. Change needs to be happening – there is no time for incremental middling outcomes.  The projects should be appropriately configured for success, for  delivering the intended outcomes and transformation.
CAN YOU ANSWER "

YES"

TO THESE 4 KEY QUESTIONS …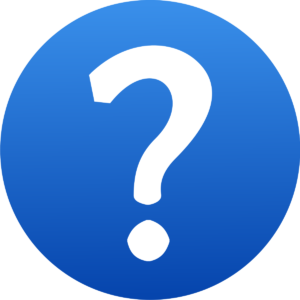 Is your digital transformation increasing business agility?

Is the project increasing the company's digital maturity?

Do you trust you have the right plan to achieve your final goal?

do you have the right

 controls in place to flip your chance of success?
Yes, No, Maybe.. confused??? Let us help you!
Here are some unconventional truths..
The solutions of all above could be more likely hiding in your blind spot.
Your digital transformation initiative started out as a grand vision for your company. You got the team together or maybe hired consultants to put the project plan together. But it's not working and you're worried things are going awry… f
ast
In some cases, the issues lie with the PLAN itself, whilst in others, it stems from the PEOPLE.
WHAT IF ALL YOU NEED IS A FRESH PAIR OF EYES?
Would it be worth exploring how I can help rescue or rejuvenate your project? If you're a CEO/COO with a digital project nightmare on your hands, I'm here to help…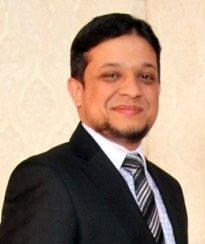 I'm Mudassir Iqbal and I've been working in IT project management space for the best part of 20 years.
I'm founder/CEO of Know Your Project Consulting, creator of the PMP Certification Simplified training and a weekly online show on MFMedia 47, "Techtalk with Mudassir".
Digital transformation is both my joy and my gift, at least from an effective project planning point of view.
What I've learned from experience over the past two decades, and from others in this space, is that most digital projects are missing some vital ingredients that the team are too close to spot or maybe they don't have the full range of expertise across the dimensions needed for planning out effective change projects.
How Do I See What You Don't See?
Because I've experienced a great many IT projects in a great many industries, I've also helped a great many executives get their IT  Projects out from underneath the struggle of getting off track. And because digital transformation involves a LOT more moving success factors than just the IT implementation.
And that holistic viewpoint and independent arbitration are exactly what helps companies get things on track… many of whom were probably in a much worse position than you are right now.
I provide you with trusted external expertise – someone who is able to identify the reasons for delayed benefit realization and assemble a revised plan working with you and the project team to get the maximum resolution in the shortest possible time.
This is exactly why I developed a proprietary process for helping companies with 
Planning Effective Projects for Technology Enabled Change (PEPTEC).
If you feel this is your best next move to get your project moving along and in the right direction, we can hop on a zoom call and take a short time to get to know your project and see if the PEPTEC solution is right for you.
Here is what people say about me

Mirza Mahmood ul Hasan (FCA), MD at Fudiciam
Mudassir is highly skilled, self-motivated, methodical and very adaptable. His positive attitude and mature approach help him shine in the most challenging environments. Having successfully delivered many projects with Mudassir, I consider him a Project Manager of choice who would be an asset to any company. The most impressive thing about Mudassir is his innovative thinking and industry insights. He is clear and thorough thinker and can be depended upon to get the job done.
Muntaser Almurad, IT Leadership | Digital Transformation
I enjoyed working with Mudassir in a challenging End-to-End Technology Ecosystem Business Transformation program at Flow Progressive Logistics. In this Ecosystem Program, sound Program / Project Management skills and forward thinking capabilities were of great value from a key player like Mudassir. He is reliable and he has exceptional expertise in being able to successfully lead initiatives beyond his responsibilities and duties.
What Does a Problem Project Look and Feel Like?
HERE'S A QUICK CHECKLIST EXERCISE FOR YOU
… how many do you tick Operationally and Emotionally
Operationally!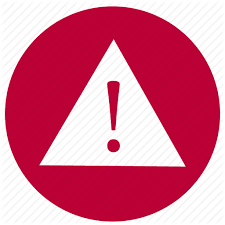 The deadlines are just dates on a calendar and aren't followed.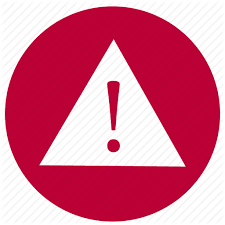 Benefits are not realized on time or are sub-optimal.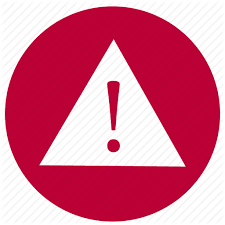 Promises to stakeholders aren't fulfilled.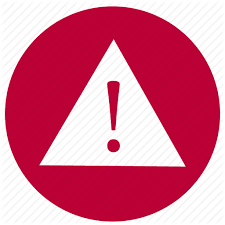 Important checkpoints are missing. Project goals are moving in the wrong direction.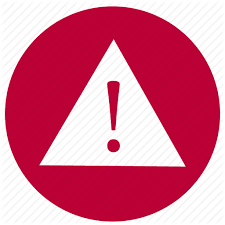 Only one department is responsible for this initiative.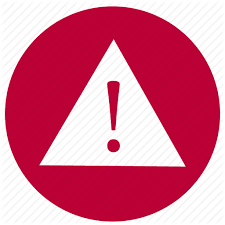 Staff churn is increasing.
Emotionally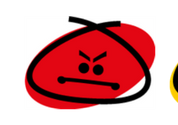 You're facing cross-examination because of project delays.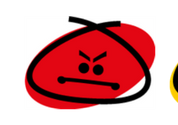 You're failing to provide the benefits you promised to the company.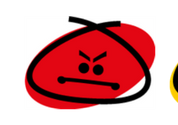 You're continuously being asked how you intend to turn things around.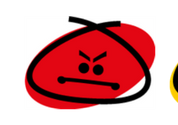 Every time you ask for change, the consulting team come back with big price tag and long-time lines.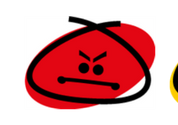 You're concerned the team is becoming disintegrated/demotivated.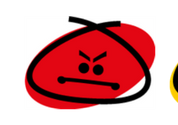 You're worried about the drop in confidence with the Board talking about shelving it or cutting its future finances.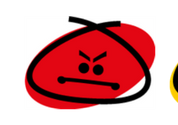 You're frequently feeling like giving up and going back to 'as-is' situation.
This Was Exactly the Scenario for the Coo of …
(let's call them Company X)
Company X started all perfect, with the right onboarding of the consulting team, selection of tech, expectations were clear on paper and even the timelines were pretty achievable. But at the outset of the implementation of the plan, the stakeholders (including the Board and the consultants) failed to agree on the outcome. That missing step of managing expectations caused a continuous disagreement within top management about what are they measuring and that cost the company 3 extra years to get the project fully implemented and delivering benefits. And that only happened when the board onboarded the new Project Team.  We stepped back, drew a benefits management plan with the remaining resources and covering what has already been achieved but were not functioning well.

I have worked with a company (let's call them Company Y), where they started with lots of enthusiasm and covered almost all the bases. Because that gave them a false sense of comfort, they opened too many projects under this initiative and ultimately the benefits were thinned out. Although they did end up completing the journey successfully, it wasn't without a tonne of pain and many do-overs – parallel activities that were unnecessary. So we introduced phases, starting with smaller manageable milestones and expanding towards the bigger benefits.
And herein lies the lesson …
Have you heard the story of the elephant and blind men? It's a story of a group of blind men who had never come across an elephant before and who learn and conceptualize what the elephant is like by touching it. Each came to their separate conclusions based on the piece they touched – the belly, the tail, the tusk.
For companies X and Y, because they were failing to collate the data, they totally misjudged the elephant. They held onto a biased view based only on their own limited and subjective experience – in psychology terms, it's called cognitive dissonance. All the perspectives and experiences were valid and true – yet as individuals, they failed to "see" the overall shape and form of the beast and so the group remained blind to its full glory.
One day, these company executives decided enough is enough!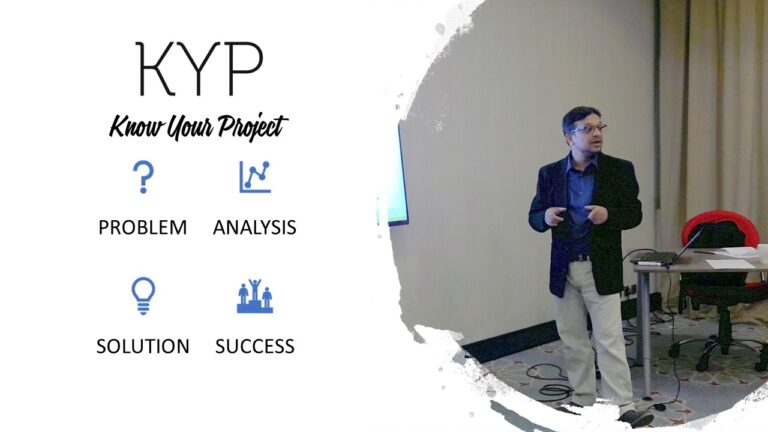 For your digital transformation initiative, the relevance of these stories and the elephant parable is this: Even the best teams and people with strong areas of expertise, can start facing inconsistencies among philosophies, practices and possibilities, with individual stakeholders fervently defending their position.
Those with the overarching responsibility often benefit from having a buffer facilitating and mediating dialogue between the different inputs, which can help them see a complete picture rather than multiple elements.
As a result, I ventured to set out a way to help digital transformation teams to plan things right, recover lost ground and revive demoralised teams. And this is exactly why I developed a proprietary process for helping companies with Planning Effective Projects for Technology Enabled Change (PEPTEC).
What Makes 'The PEPTEC Solution' So Successful?
Alert
As Eisenhower famously said: "Plans are worthless, but planning is everything."
We call it the PEPTEC Solution because it puts the "pep" back in your "tec" project, solves what's not working and helps you recover lost ground so that YOU can get everything back on track and ditch the stress.
Digital transformation (DX) projects aren't straightforward like most technical IT projects and their success in delivering benefits unequivocally depends on several critical pieces of the puzzle that many IT consultants don't pay enough attention to.
In part this is about whether your stakeholders are fully informed and on board, whether your project team are motivated and whether the tech implementation is structured correctly.
Essentially, the key question is your project planning process ensuring your business is sufficiently agile to move fast in today's uncertain world?
I enjoy helping projects get off to a good start and I love reviving a poor performing DX project plan where I can immediately see a bigger impact of my work with the project team helping to make their project succeed!
Usually, the big consulting firms come in – they have a methodology, they design and deliver the whole thing for you, or at least try and of course they charge you big bucks for the privilege.

So, when your project is looking in poor shape, you may think getting in someone else is a "last resort" perhaps? Well, let's think this through together here for a moment
What if they're not delivering what you want? What if things aren't going too well? What if you're not seeing progress? What if you've tried to voice concerns, but getting the same line back?
Maybe you get some new promises, but still, things continue along with the same pattern.
Sound familiar?
You're now getting frustrated and pretty darned anxious about your return on investment, right?
And this is where I come in…
I support you as senior management to rescue a stalled project and produce an improved benefits realization trajectory towards successful digital transformation. And I have a mission to help digital transformation projects run right so they can deliver on the big promises with a that extra guidance that makes all the difference.
Alert
It's now my mission to help CEO/COOs get where they want to be …back on the path to success.
Most of the challenges that any organization faces on their journey to business agility are because of overzealous, rigid plans without keeping an account of the order of play for the software implementation or the cultural change aspects.

In one company, they'd selected an IT solution before fully grasping the situation on the ground, pushed by a deadline to complete the tech implementation. Tech selection was made based on benchmarking so it went well, but in the implementation plan, they failed to count for days of training, stakeholder communications, cultural change needs, and most importantly a focus on building business agility. You can have the best technology and the infrastructure in place but without the right culture, nothing works as expected. Organizations tend to try to change the culture through the implementation of the tech, which in all my professional experience, I've never seen work.

These techs become sophisticated excel sheets or transaction systems, but nobody was seeing the real power beneath the tech and harnessing the full potential of the opportunities. Stuck with this limiting viewpoint, you may get quick results, but it's not sustainable as these quick wins don't change grassroots level processes.

At this point, you would be forgiven for smirking skeptically and saying, "That's well and good, but there's no way another consultant can come in and fix things for our company." Well, neither did the clients who experienced substantial project successes as a result of restructured projects. Remember those 'before' scenarios?
The After Picture for These Companies
And for C-suite executives, the benefits of a project that's delivering and on track feels amazing. Imagine:
Even if your consultants keep implementing new things or you feel you've exhausted all possibilities… if you're within the first half of the implementation, we can usually find ways to revive the project. If you're earlier in the project, your chances of improving the outcomes are even better with a third eye.
And I have just the solution to help you accomplish that… 
WHY CHOOSE THE PEPTEC SOLUTION (video)
The PEPTEC Solution is a unique consulting review service that gives C-suite executives a "third eye" to look into the blind spots of a struggling digital transformation project and restructure the plan to get back on track within 90 days.
This is not throwing "good money after bad" – it's spending a little extra to save losing out on the big investment you already made in the digital initiative.
The PEPTEC Solution helps you deep dive into the root cause of innovation project delays or failure to deliver outcomes. While creating the approach, I incorporated two decades of experience, study and trial and error practice, insights from case studies of middle market companies in diverse industries, including construction, logistics and telecoms, and findings from 50+ business and psychology studies… …all so we can get good at helping companies avoid costly mistakes, lengthy delays and project failures.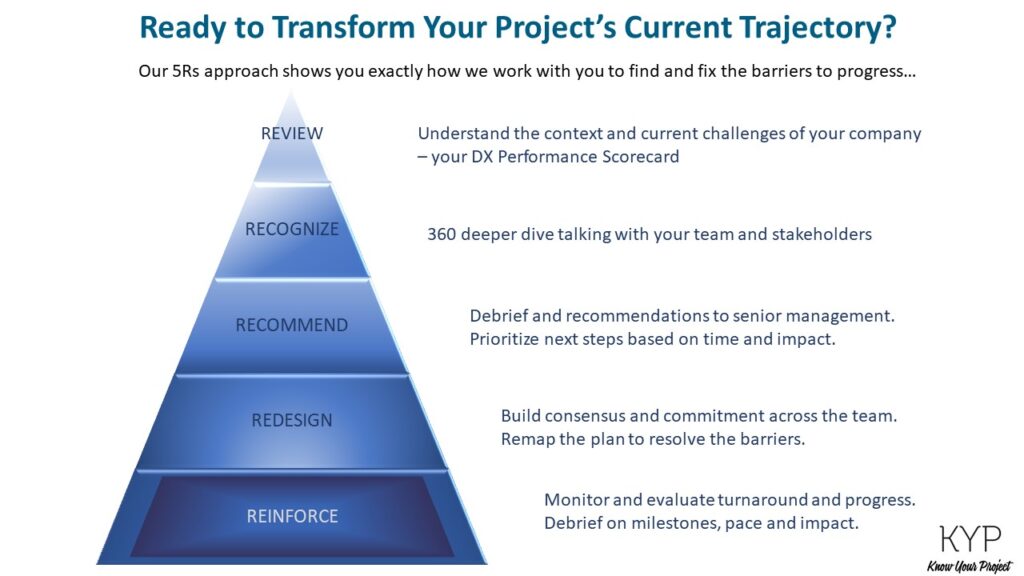 The process involves 9-12 weeks of focused work where, along with my team of experts would look at your strategy and the problems that you and your organization are facing and help discern what's not working and why it's not working.
The objective of this engagement is to help you get back on track with the right planning. 
Working together through each step, project team members benefit from important "on-the-job" learning, which builds project management capability internally for the company. I can also provide specific training and coaching for project managers to avoid these pitfalls again on this project or any future projects.
A month from now, your digital projects could be spiralling downhill…
What will you do? How will you resurrect it? Or will you just have to "let it fail" and go at it again?
What if there was a way to save it that's hiding in your blind spots?
Would you be interested to discuss the possibility of saving your project and getting back on track?
If YES, book a free consult and let's talk it through.
7 REASONS WHY I GET RESULTS FAST​​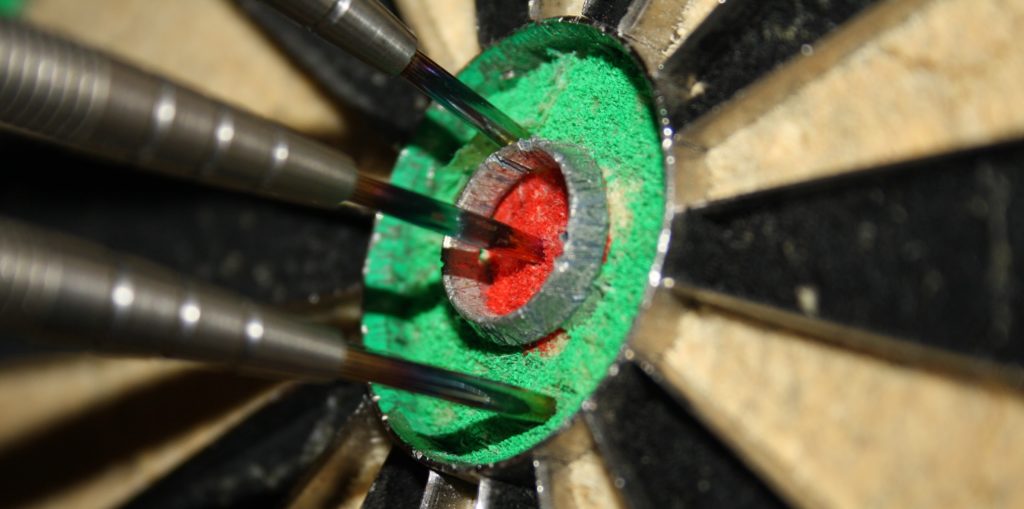 As an independent consulting professional, I can move faster and get to work right away.
I have a unique perspective based on multiple tech project implementation methodologies
I provide an important external perspective and can show you what's in your blind spots.
I deliver a highly actionable restructure plan for a relatively small extra investment.
I act as mediator and guide for your existing team that is non-threatening and service-driven.
I bridge the gap between executive management and the project team.
I ensure you get back on track towards achieving the project's intended benefits.
Let's Put the PEP Back Into Your TEC Project
The golden rule for every successful digital transformation project is having good lines of communication. So, why not start as you mean to go on and schedule a free consult with me where we can unpack your biggest bottleneck.
Here's my promise: by working with me you will:
The outcomes you desire are achievable and the pains you're dealing with are solvable. I'm committed to your success!