The Hard Truths of Digital Transformation and Why Projects Fail

KYP Webinar 2021 – Digital Transformation Survey result

Successful #digitaltransformation initiatives are crucial to achieving advancement for any business in today's world.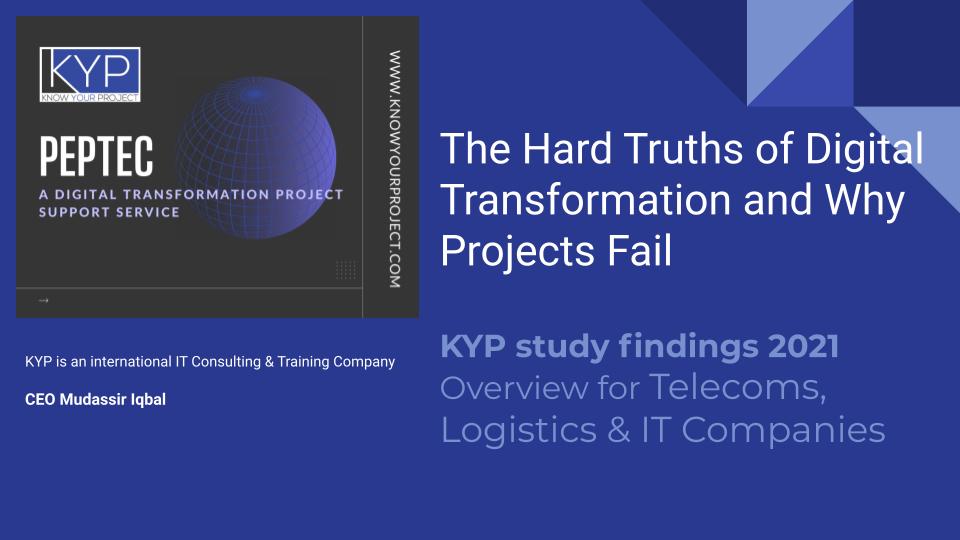 The team are usually well aware of the operational issues that come with these kinds of commitments but largely miss the emotional impact that these issues could have on the team, project and organization.
To keep the projects healthy, we need to identify these qualitative issues and resolve them so that they don't become a reason for failure or delayed #benefitrealization.
In the last few months, KYP ran a survey about the challenges of Digital Transformation Initiatives and with a free webinar, we have decided to share with you the feedback we got. In this webinar;
We'll talk about the challenges and issues businesses face during the life cycle of their digital transformation initiative.
I'll take you through a workable process that will help you identify the root cause for the issues so you can view things from a fresh vantage point.
Please register below to your suited time.