Thank you for sharing your feedback
We've received your feedback and we're excited to look at what you've shared here. We aim to get back to you in the next 24-48 hours with a personalized response. 
Meanwhile, if you have not attempted our Digital Transformation Survey, please spare 10 minutes of your time and do so.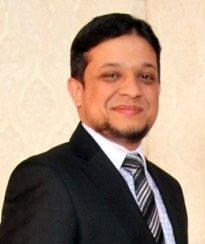 I'm Mudassir Iqbal and I've been working in IT project management space for the best part of 20 years.
I'm founder/CEO of Know Your Project Consulting, creator of the PMP Certification Simplified training and a weekly online show on MFMedia 47, "Techtalk with Mudassir".
Digital transformation is both my joy and my gift, at least from an effective project planning point of view.
What I've learned from experience over the past two decades, and from others in this space, is that most digital projects are missing some vital ingredients that the team are too close to spot or maybe they don't have the full range of expertise across the dimensions needed for planning out effective change projects.