1st Mile, Mid Mile and Last Mile Deliveries
Almost all industries, including retail, e-commerce, manufacturing, and fast-moving consumer goods, rely on the transportation of goods. And logistics play a critical role in facilitating this transport. The third topic in a series of explanations of some fundamental terms in supply chain management and logistics explains "First mile, mid mile, and last mile delivery"
This is strictly related to transportation-related. The journey of goods from manufacturer to end-user entails numerous steps and checkpoints. If you recall our second post, in which we discussed 1PL and 2PL, you'll notice that the journey becomes more complicated as we approach 3PL and 4PL with multiple hops.
Manufacturers, retailers, and 3PL providers can all have different 1st, 2nd, and 3rd Miles depending on where they are in the supply chain cycle.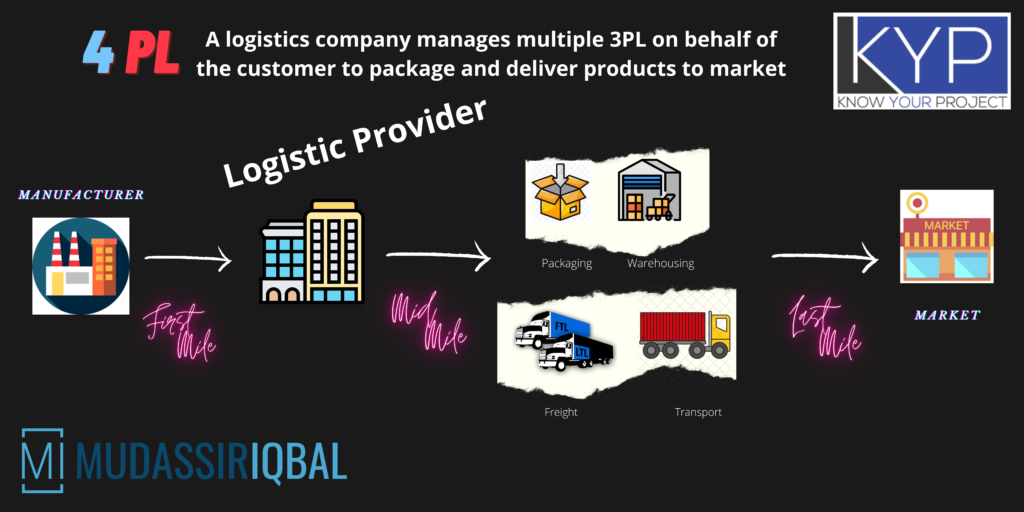 First Mile Delivery
A manufacturer may define first mile delivery as the movement of finished goods from the factory to a distribution centre or warehouse.
The first mile defined by a retailer would be the transportation of manufactured goods from the warehouse of a supplier to the retailer's distribution centre.
In the e-commerce sector, first-mile delivery entails tracking an item's readiness to ship, arranging for vehicles to pick it up, transporting it to the warehouse, and then ensuring that the goods are properly stored to ensure efficient shipping.
Thus, first-mile delivery is the initial leg of an item's journey through a company's logistics process.
Mid-Mile delivery
The term "Mid-Mile Delivery" refers to the movement of goods between a warehouse or distribution centre and fulfilment facilities. This is more in keeping with the 3PL and 4PL standards. Occasionally, multiple middle mile deliveries are required, such as from one hub to another, from a warehouse to distribution centres or retail outlets, and from other facilities.
Additionally, because middle mile and distribution routes are repetitive and rarely change, logistics-intensive businesses invest in automated service optimization, ranging from automated route planning to self-driving cars and planned warehouse order picking.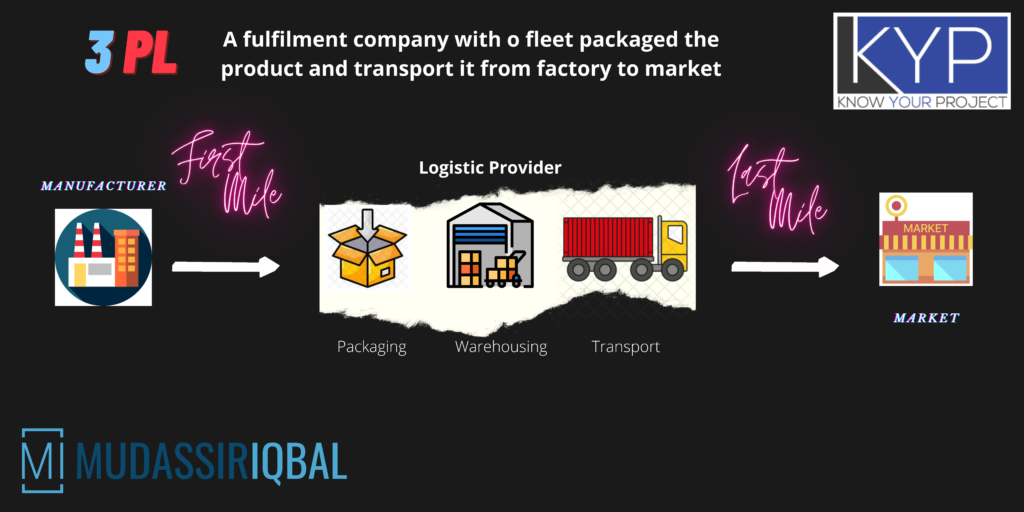 Last-Mile Delivery
The Last Mile or Final Mile delivery is the final stage of an individual company's supply chain process. It is the journey from a retail location or shipping warehouse to the final destination, usually the home of the end customer.
A successful final-mile delivery results in a customer who is loyal and happy. As a result, businesses expend considerable effort, time, and money to keep it in top condition. As a result, this stage of the logistic process becomes the most expensive and time-consuming. According to an IMRG study, retailers, couriers, and consumers collectively pay $2 billion per year for the final leg of delivery. And as consumers demand a faster turnaround, these costs and complications will only increase. According to BI Intelligence, the last mile represents 53% of total shipping costs.
During first mile and middle mile deliveries, inventory is frequently moved in batches. An entire crate, pallet, or master carton of items will be transported from one location to another. This does not, however, imply that individual orders/SKUs are not properly tracked.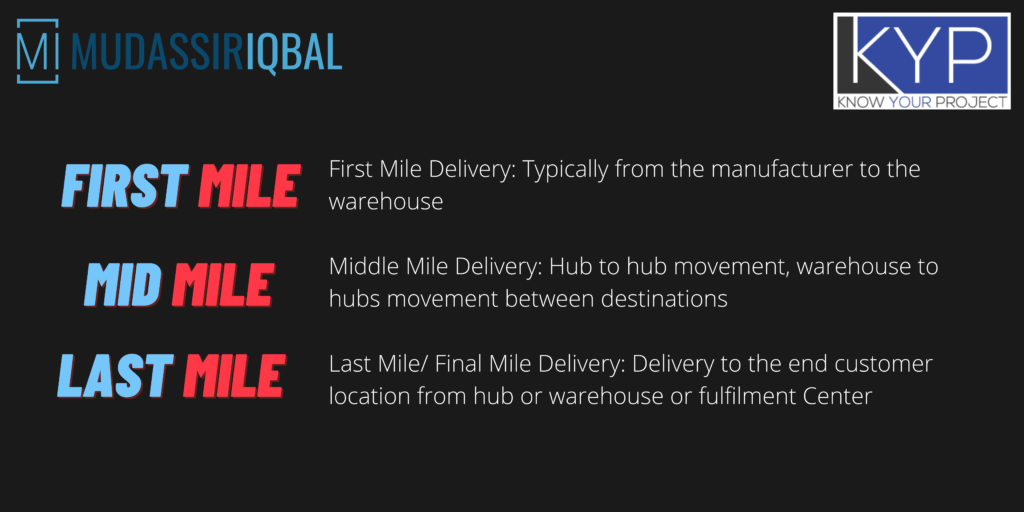 Challenges in the first mile, middle mile and last mile.
While last-mile delivery is typically the focal point of attention due to the direct contact with customers, this experience cannot be rated 5 Stars until we place a greater emphasis on the first and middle miles to improve operational excellence.
The first mile is more prone to error and issues due to bulk handling in terms of packaging and labelling, or possibly suboptimal packaging that can damage products during transit via containers on ships, trains, roads, or air.
Last-mile deliveries can be made more efficient with proper route optimization, which can increase same-day or next-day delivery orders and thus reduce the high delivery cost.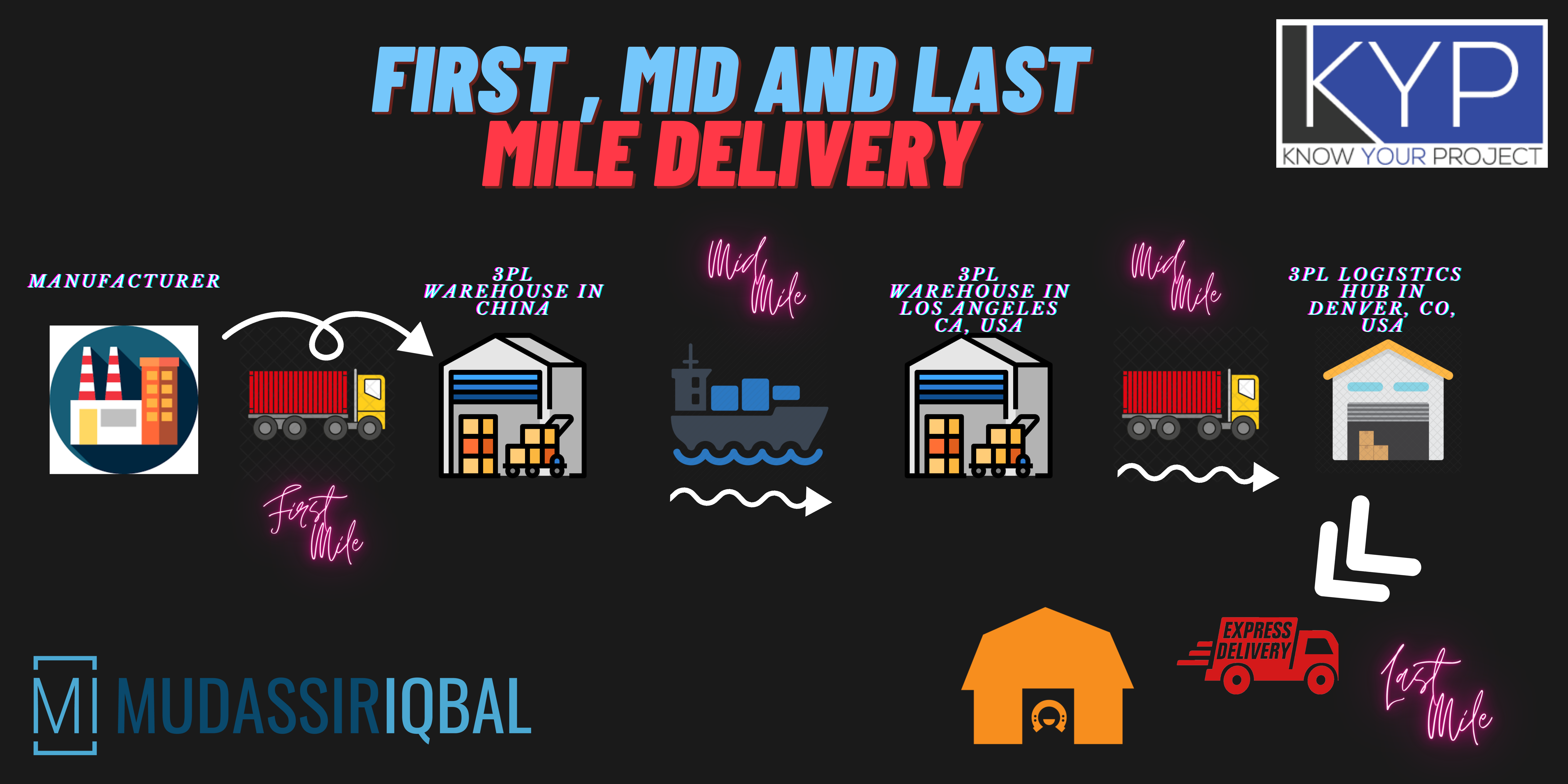 Any business that requires the movement of goods from one location to another relies heavily on logistics, whether it is advertising, e-commerce, manufacturing, or FMCG. And, to deliver a first-class experience to the critical end-customer, the first- to last-mile delivery must be flawless.
In the coming articles, we'll discuss crowdsourcing, the gig economy, and the use of artificial intelligence in logistics, among other topics.