How Digital Transformation is Changing Project Management?
Aren't we all are tired of hearing that Digital Transformation is the talk of the town? How about we say that Digital Transformation is the "need" of the town? It is not only rapidly transforming the way organizations operate but is also significantly generating good MONEY.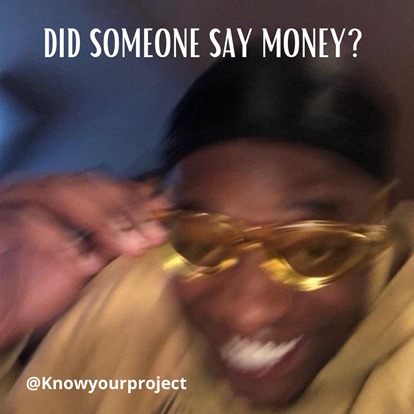 We all need that, right? So, what you are exactly doing for it?
(Well, we have the best managers in our organization, they have the 30 years' experience and they have been working on their same strategies since 1990).
You see,
we must agree that old school strategies sucks when it comes to manage high profile projects (today, the projects aren't just limited to the excel or humans), and companies in digital denial led themselves to serious financial ravages. Don't forget to read Take Initiative: Before the Old-Culture Hang You High-And-Dry
Now more than ever, business needs critical decision-makers!
This is why the role of project manager is not less than a bliss! Their role in transforming business digitally is a BIG relief for someone who is unknown to the challenges, outcomes and technological adaptions.
The Role of Project Managers in digital transformation
Since businesses are keen to implement digital transformation and get rid of the traditional system; they are relying on project managers to formulate a strategy for digital transformation.
The question arises; how can the project managers excel in the digital race and that too in an excessively competitive environment? As they are pivoting from their orthodox ways, they require a roadmap to implement the digital initiative at their institutions.
A blunder most organizations make is that they limit their digital transformation to the executive level while the digital transformation requires project management that ensure the digital goals are being met.
The project managers are the visionary leaders that stand at the heart of the transformation. Let's take a look at how project management is being influenced by digitalization.
Cross-team communication: Digital technology is enhancing the way teams and companies communicate with each other. The conventional method of communication such as emails is being replaced by digital tools including Slack and Chanty[1] that have created a virtual space for meeting and interaction among team members. They use their time smartly to strategize while working towards their projects and regularly sharing updates among the team.

Effective management: Digital transformation has eliminated the tedious work of managing the teams and facilitated greater communication. With the integration of digital platforms, project managers, executives, and team members can meet, discuss, assign tasks, and handle anything related to the project in one place! A collaborative[2] environment increases engagement and improves success rates.
"Clearly, the thing that's transforming is not the technology — it's the technology that is transforming you."

Jeanne W. Ros
Result-oriented Process: By transforming your business digitally, the project managers have ample time to construct a strategy and focus on improving services. They are assuming their role as strategic leaders by using digital tools to speed up the process and simultaneously ensuring customer satisfaction by adopting the best strategies.

Enhanced Analytics for efficient PM process: Project management is becoming driven by analytics as they allow project managers to make better decisions and reduce human error.[3] Moreover, the work performed by the team members can be accessed by project managers through digital workflow to ensure productivity. In addition, integrating AI technology in software has allowed project managers to utilize data more creatively while maximizing performance.
Catch up (Read it as Ketchup!)
To sum it up, accurate project management behind the digital transformation introduce the digital initiative within the team members which is why it is essential to equip the balance with state-of-the-art technology to facilitate the entire process.
---
References!
[1] https://www.techradar.com/news/how-digital-transformation-is-changing-project-management
[2] https://www.forbes.com/sites/adigaskell/2017/06/22/new-study-finds-that-collaboration-drives-workplace-performance/?sh=704bf1e93d02
[3] https://blog.planless.io/5549/effect-of-digital-transformation-on-project-management
[4] Digital Transformation and Project Management