What technology and digital transformation means for business?

It comes as no surprise that in this new digital world, technology is the way forward! Digitalization has transformed the way we learn, shop, watch movies, or read the news. It's only natural that to meet the customers' expectations and to compete in the market, the business needs to evolve too. So, what does digital transformation means for your business? How can technology and digital transformation benefit your customers and employees alike?
Innovative changes!!!
Change is what you need for your business. (You mean, new year new me?)
Well no, technically, we'll sum it like this: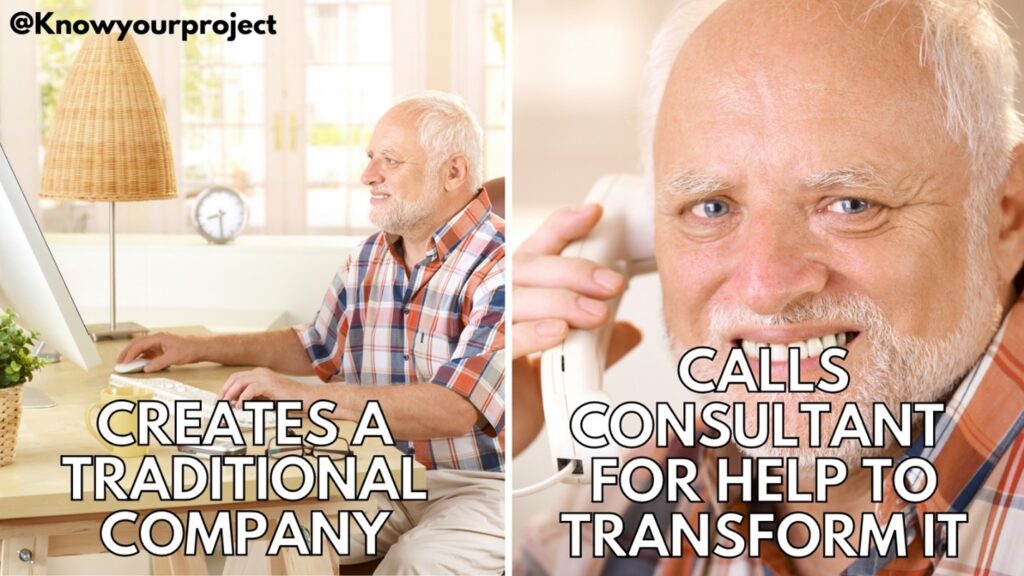 In this short article, we have given this abstract concept into action and provide effective tips to devise a well-structured business strategy to use technology and digital transformation, have a look at the latest innovative changes that businesses are adapting:
1) Social media:
Customers are shifting towards digital platforms such as social media for online purchases. Monitoring social media pages will assist in identifying the trends and wishes of the customers. So, you can cater to their needs accordingly. The closer you are with the clients and customers, the more reach you'd get.
2) Cloud Computing:
Traditional IT infrastructure cannot sustain the mass data and information that is being fed to the organization. To gather and analyze the data effectively, digitally transforming the business is a necessity. The three-tier model of cloud caters to this issue as it is well-structured software that organizes computing, server maintenance, and integrates the applications from internal IT software to a third-party cloud. It provides programming, analytics, and low code programs that empower the business as it helps them in decision-making and proving solutions rapidly.
3) Big Data Analytics:
By adopting big data analytics, businesses can gather data regarding the daily activities of the customers and keep a check on their likes and dislikes. Businesses can use this detailed data to address the needs of the customers and in the future meet their expectations.
4) IoT:
The Internet of things has connected software, sensors devices, and other technologies in the world. Also, it offers innovative ways to showcase the products digitally. By transforming your businesses digitally, you can digitally convey information and effectively make decisions. Moreover, it has connected every device around the world. It is estimated that by 2025, there will be 80 billion devices that are connected by IoT.
5) AI-technology:
AI technology has revolutionized businesses by making them more creative and versatile. It is the most sustainable digital transformation factor as it ensures the smooth running of diverse operations and systems. AI technology such as chatbots is facilitating the customers on the websites by addressing their concerns and gathering data at the same time.
Digital-first strategy!
Many businesses are turning towards digital transformation to secure a place in the highly competitive market. According to a report published by technology media company IDG, 89% of them planned to adopt a business strategy but only 44% of them actually devised it. If you are still stuck on how to plan a roadmap for your digital-first strategy, then look no further and consult the technical experts that can do it for you!
References!
https://www.altexsoft.com/whitepapers/digital-transformation-reshaping-business-to-meet-digital-age/
https://yourstory.com/mystory/digital-transformation-new-era-business-simplification/amp