The 6 Fundamental Strategies to Implement: Evolve Your Understanding of Digital Transformation Now!
Previously, we discussed how to adapt a customer-centric DX approach; it can be further revamped by following these fundamental strategies. Well, why do you need a well-versed digital strategy? It's simple; the digital economy is constantly evolving due to rapid development and innovation. Companies that want to keep their mark in the emerging market need to quickly adapt to digitalization. Yet, it's essential to the understanding of digital transformation is more than investing in new technologies and gadgets. You need to anticipate the new changes and brainstorm new ideas to keep ahead of your rival companies. Because risking your money, company and vision is the last thing you want right now! Let us sum up for you (yes, again!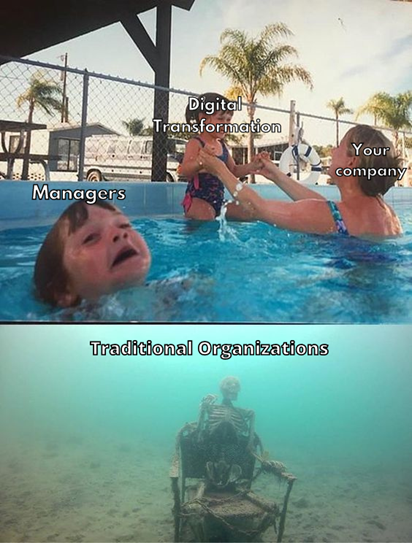 Here….to save you ended up just like the above traditional organization,
Digital strategy comes in!
It prompts the leaders to contemplate where the company stands, where you want to see it in the future, and how will you reach there. It makes the leader think, "how to come up with a successful digital transformation strategy?" The answer is:
The company needs to be aware of the problem to effectively address it.
The company needs to have good resources of data to make informed decisions regarding it.
The company should be able to make agile decisions to implement the digital strategies rapidly with accuracy to better understand the digital transformation process.
Simultaneously, the digital transformation strategy and a digital roadmap will help you develop and utilize those skills with finesse.
How to get started?
We have put together 6 golden strategies that will help you embark on your success journey in the realm of digitalization. Let's start!
Customer-first policy: Customer-first policy should drive the digital transformation of your company, not the products. Since you need to understand what are the issues that your customers are facing and how to solve them to boost your customer reach. In order words, understand the audience and observe the world from their perspective. As much as you hate it, "Customer is ALWAYS right" no matter what!
Effectively manage intent data: It's vital to capture and store relevant data effectively and keep it protected to create valuable insights. Such as; analyzing the trends, looking out at what they are browsing more lately (products based) and release a product that meets their demands.
Start small: Implementing too many technologies at once will not allow the employees and the company to adapt to these changes and the company will collapse (It's no surprise). The smart move is to start small, invest in one thing at a time and gradually move up. Also, it will allow you to experiment with various technologies out there with a low risk of failure.
Be flexible: Understanding digital transformation requires a leader to be more flexible to changes and be welcoming with criticisms, innovations, bothersome, and challenges. An important innovation making its way in the market like 5g connectivity would up-scale your entire business.
Ask for help: Most leaders make a crucial blunder of doing everything on their own. A leader must be aware of his/her limitations and seek the help of experts in digital transformation to avoid failures.
Leaders without consultants end up like the below meme, and you definitely don't want this. Do you?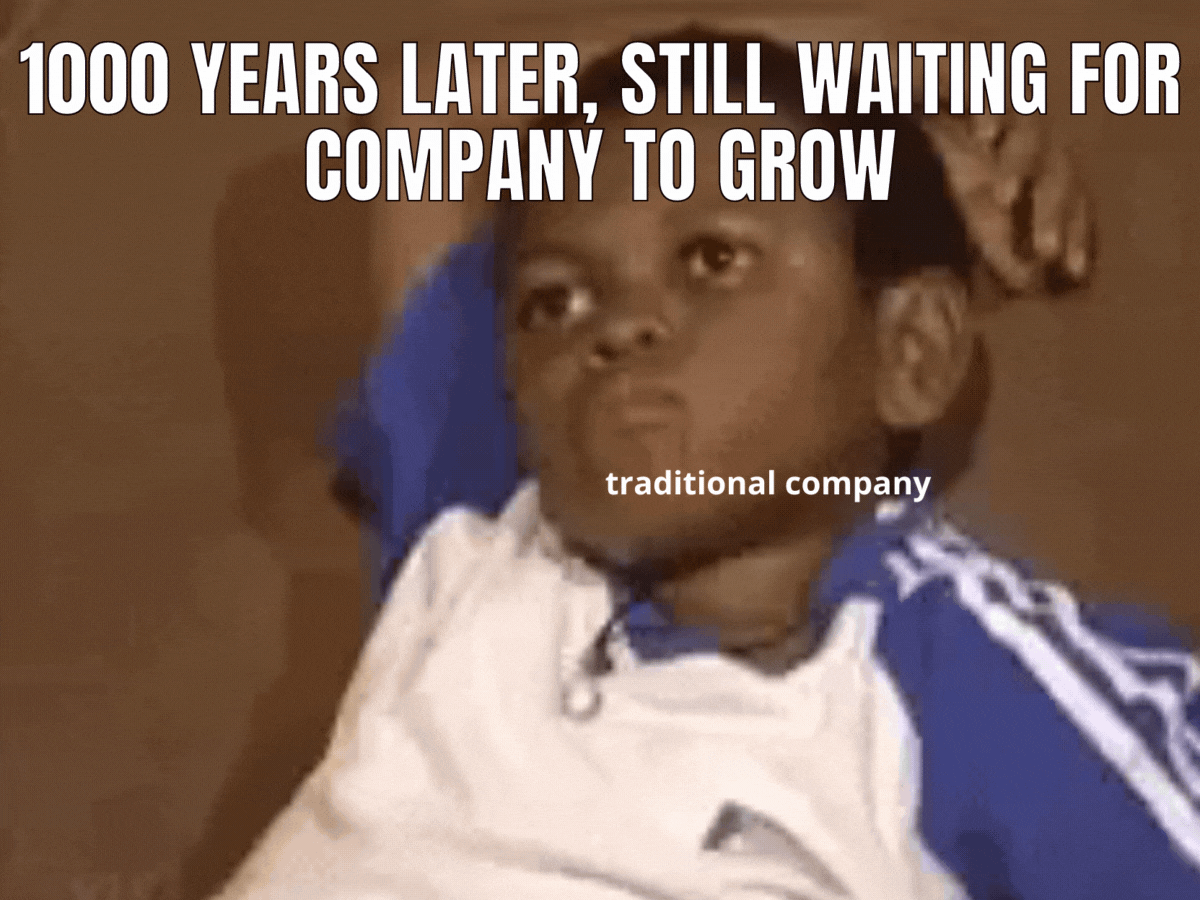 Secure your data: Lastly, remember to never compromise on security and keep your data encrypted to avoid any unauthorized access or any leak of information that may compromise the security of your company.
Companies need to quit the old vulnerabilities and start working on digital transformation strategies to get ahead in their business, effective immediately!
References:
https://www.lucidchart.com/blog/developing-a-digital-transformation-strategy
https://www.ericsson.com/en/blog/2021/5/strategies-digital-transformation